Media Partnerships
TTG Travel Trade Publishing and its core titles, are proud to be the Media Partners of leading industry events across the Asia-Pacific and beyond. Look out for us at these annual shows.
To explore collaborative opportunities with TTG, email marketing@ttgasia.com.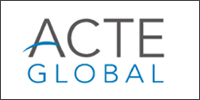 The Association of Corporate Travel Executives (ACTE) has a 25-year reputation for leading the way corporate travel is conducted. As a global association, comprised of executive-level members in more than 100 countries, ACTE pioneers educational and technological advances that make business travel productive, cost-effective and straightforward.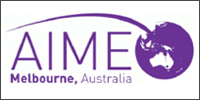 The Asia-Pacific Incentives and Meetings Expo (AIME) is a two day exhibition for those involved in organising business travel, meetings, incentives and events. As the largest international event of its kind in Australia, we are trusted for providing the stage on which businesses can connect, perform and prosper. The event is your chance to meet with thousands of key industry suppliers with the aim of creating long-lasting business relationships, all under one roof.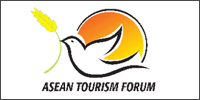 The ASEAN Tourism Forum (ATF) is a cooperative regional effort to promote the Association of the Southeast Asian Nations (ASEAN) region as one tourist destination. Each year, the hosting of ATF is rotated among the 10 member nations of ASEAN: Brunei Darussalam, Cambodia, Indonesia, Lao PDR, Malaysia, Myanmar, The Philippines, Singapore, Thailand and Vietnam.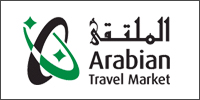 Arabian Travel Market (ATM), is the leading global event for the Middle East inbound and outbound travel industry. The annual business-to-business (B2B) exhibition showcases over 2,800 products and destinations from around the world to over 26,000 buyers and travel trade visitors across four days at the Dubai International Convention and Exhibition Centre (DICEC).

More than 39,000 travel professionals, government ministers and international press, visit ATM every April to network, negotiate and discover the latest industry opinion and trends at Arabian Travel Market.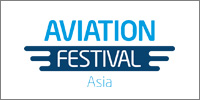 The conference is the stage for the C-suite, the influencers and the game changers to meet and share ideas on the latest and most vital innovations that are changing the way full-service airlines, low cost carriers and airports are doing business.

The exhibition, which runs alongside the conference, will be a showcase of the latest in aviation innovation. From large technology companies down to the latest Asian start-ups.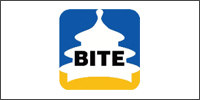 Since 2004, Beijing International Tourism Expo (BITE) has successfully held for 13 sessions which has developed into an international tourism trade show with strong timeliness, big influence and obvious income. More than 987 exhibitors over 120,000 visitors from 81 counties attended BITE 2015. During the show, there was also outbound tour sale on site that travel agency total obtain 82.53 million.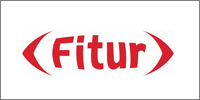 FITUR is a global meeting point for tourism professionals and the leading trade fair for inbound and outbound Ibero American markets.

In 2015, -confirming the trend towards recovery in the industry- 9,605 exhibiting companies from 164 countries/ regions, 124,659 trade participants and 107,213 people from the general public, met during FITUR. Moreover among the participation figures of note was the presence of 7,184 journalists from 60 countries, a turnout that demonstrates the importance of FITUR on the international circuit of tourism sector events.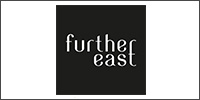 Further East is Asia's first barefoot tradeshow for luxury travel, and the only one to focus on growing inbound tourism to the continent. From 12-15 November we're creating a global community on Seminyak Beach, Bali, where Asia's travel elite will come together to inspire, connect and collaborate. An exclusive guestlist includes 200 boutique native suppliers and established global players with an authentic Asian presence alongside an enviable selection of 210 buyers specialising in high-end travel.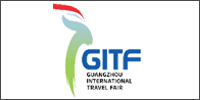 As one of the most influential B2B fairs focusing on outbound travel, inbound travel and M.I.C.E., GITF receives wide attention among the tourism industry since its first session 23 years ago. It is recognized as a best way to get into the vast China market as well as a gate to diversified international markets by rooting in Guangdong, the largest tourist-source market of China.

More than 39,000 travel professionals, government ministers and international press, visit ATM every April to network, negotiate and discover the latest industry opinion and trends at Arabian Travel Market.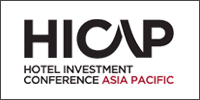 For over 25 years, HICAP has been the unequalled annual gathering place for Asia-Pacific's hotel investment community, attracting the most influential owners, developers, lenders, executives, and professional advisors from around the globe.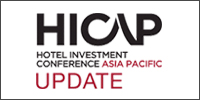 A mid-yearly forum that keeps you in touch with the latest developments and markets in the region, with a special focus on Southeast Asia. Launched in 2009, HICAP UPDATE is a targeted two-day hotel investment event featuring a prestigious line-up of speakers, sessions focusing on the current issues facing the industry, and great networking opportunities.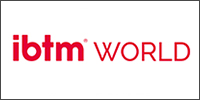 IBTM World is the leading global event for the meetings, incentives, conferences, events and business travel industry, taking place in Barcelona. The event gathers meetings industry professionals for three days of focused business opportunities, thought provoking professional education and networking to drive your business into the future.

Global exhibitors and industry professionals gather to attend each year and the unique Hosted Buyer Programme sets the show apart from other exhibitions, hosting top level decision makers who place international business, and facilitating one to one appointments between exhibitors and buyers.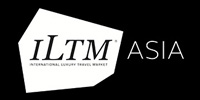 ILTM Asia is the show everyone is talking about. It's a slick international, invitation-only global event where the suppliers of the world's best luxury travel experiences get to meet the buyers representing Asia Pacific's fast growing and sought after market of luxury travellers. All taking place in Shanghai over four days - see you there.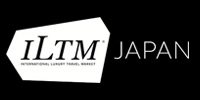 ILTM Japan is a specialist invitation-only event, where Japan's best travel agents and advisors meet the world's most spectacular travel experiences, and Japan's most spectacular travel experiences meet the world's best agents and advisors.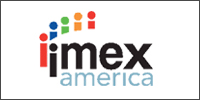 IMEX America is the renowned worldwide exhibition for incentive travel, meetings and events, offering the opportunity to do business with 3,200-plus destinations, venues and suppliers from over 130 countries — all under one roof.

The show, taking place taking place October 16 – 18 at the Sands® Expo and Convention Center at The Venetian® | The Palazzo® in Las Vegas, enables meeting and events professionals to learn, network and meet with a wide range of suppliers — from new venues to the latest event tech providers. IMEX America welcomes professionals from a huge range of disciplines and sectors — whether you're a meeting planner, an association executive, an incentive travel buyer or an in-house event expert, this is the show for you. Registration is free. www.imexamerica.com.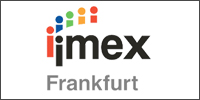 IMEX in Frankfurt is the efficient, one-stop-shop for planners looking to book and organise worldwide meetings, events and incentive travel programmes. Run by meetings professionals for meetings professionals, we're committed to providing outstanding business opportunities for exhibitors and buyers alike. And of course, our hallmark Hosted Buyer programme is at the core of the show.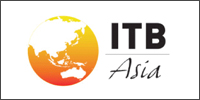 ITB is bringing its expertise and know-how to Asia – one of the most dynamic and rapidly growing travel market places in the world.

ITB Asia is an annually held three day B2B trade show and convention for the travel industry; it is designed to become the primary event for the Asia Pacific travel industry, much like its parent event – ITB Berlin. Now in its tenth year in Singapore, ITB Asia will taking place at Marina Bay Sands. It is organised by Messe Berlin (Singapore) Pte Ltd and supported by the Singapore Exhibition & Convention Bureau.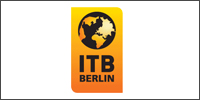 For over 45 years, Messe Berlin has been successfully organizing the World's Leading Travel Trade Show, which takes place annually in March, in Germany. Over 110,000 trade visitors visited each year to see over 11,000 exhibitors from 188 countries and regions. As the Leading Travel Trade Show, ITB Berlin is the foremost business platform for global touristic offers.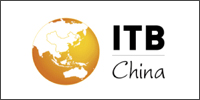 ITB China is the new travel trade show exclusively focused on the Chinese Travel Market. The three day event gathers international destinations, service and travel technology provider in Shanghai connecting them with handpicked Chinese Buyers.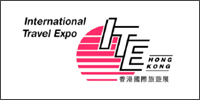 ITE Hong Kong 2017, which integrates successfully leisure focused 31ST ITE and 12th ITE MICE, maintains separate trade/MICE days and public/FIT days each with its own promotion, and highlight theme travels which are attractive to affluent travellers including FIT. Its trade visitors mainly come from Hong Kong (Asia's 3rd largest) and mainland China, the world's largest source market.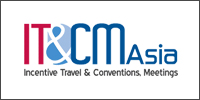 The Leading International MICE Event Centered In Asia-Pacific
Established in 1993, IT&CMA is at the forefront of fostering MICE growth opportunities for the Asia-Pacific and beyond. Its multi-faceted programme engages regional and international industry suppliers and buyers in the realms of business, education and networking.

IT&CMA remains uniquely positioned as the only global event with the largest exhibition showcase of Asia-Pacific MICE suppliers. Co-located with CTW Asia-Pacific as Asia-Pacific's Only Doublebill Event in MICE and Corporate Travel, IT&CMA is part of the IT&CM Events series organised by TTG Events, a business group of TTG Asia Media.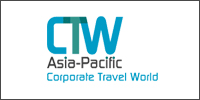 The Leading Corporate Travel Management Conference For The Asia-Pacific
Launched in 1998, CTW Asia-Pacific is dedicated to cultivating Travel & Entertainment (T&E) best practices among Asia-Pacific's corporate travel professionals. Influencers, planners and decision-makers of corporate travel functions in their organisation attend the annual conference to keep themselves abreast of the latest trends and knowledge that enable them to get the most out of their T&E decisions.

Co-located with IT&CMA as Asia-Pacific's Only Doublebill Event in MICE and Corporate Travel, CTW Asia-Pacific is part of the CTW Events series organised by TTG Events, a business group of TTG Asia Media.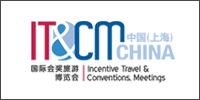 The Leading International MICE Event In China
Since 2007, IT&CM China has established itself as China's leading international Meetings, Incentives, Conventions and Exhibitions (MICE) business, education and networking event. Bringing together Chinese and International MICE exhibitors and buyers in one dynamic marketplace, IT&CM China is the platform for international and leading Chinese players in the MICE industry to explore business opportunities on all fronts – inbound, outbound and domestic.

Co-located with CTW China as China's Only Doublebill Event in MICE and Corporate Travel, IT&CM China is part of the IT&CM Events series organised by TTG Events, a business group of TTG Asia Media. This event is co-organised by CITS International M.I.C.E. - a wholly-owned subsidiary of CITS (China International Travel Service), and MP International.
The Leading Corporate Travel Management Conference For China
CTW China is the market's answer to the proliferation of corporate travel management activities, including business travel & entertainment (T&E) as well as Meetings & Events (M&E), for Chinese-grown companies and multi-national corporations based in China. Established in 2015, this market-driven event is thus dedicated to raising the sophistication of Chinese professionals who manage the wide and varying scope of corporate travel related needs for their organisations.

Co-located with IT&CM China as China's Only Doublebill Event in MICE and Corporate Travel, CTW China is part of the CTW Events series co-organised by TTG Events, a business group of TTG Asia Media. This event is co-organised by Carlson Wagonlit Travel, China.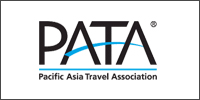 Founded in 1951, the Pacific Asia Travel Association (PATA) is a not-for profit association that is internationally acclaimed for acting as a catalyst for the responsible development of travel and tourism to, from and within the Asia Pacific region. The Association provides aligned advocacy, insightful research and innovative events to its member organisations, comprising 95 government, state and city tourism bodies, 29 international airlines, airports and cruise lines, 63 educational institutions, and hundreds of travel industry companies in Asia Pacific and beyond.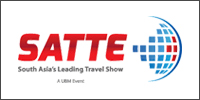 SATTE is India's leading event that presents you with a perfect platform to showcase your products and services to the global travel trade community, with an opportunity to conduct business with International and domestic buyers and trade visitors, over 3 days.

The SATTE Conference attracts the who's who in the industry, including leading travel agents and tour operators, state tourism officials, heads of international tourism boards, hoteliers, aviation experts, and many more, from across the globe.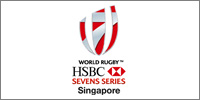 Singapore is proud to host the 8th tournament of the HSBC World Rugby Sevens Series on 15 & 16 April 2017. The 2016/17 Series kicks off in Dubai in December 2016. Across each leg, 16 international teams will play 45 matches over two days.

The HSBC Singapore Rugby 7s is a two day fiesta for everyone to enjoy world class rugby and entertainment in the iconic Singapore Sports Hub. A top class tournament and an Olympic discipline, Rugby Sevens is addictive and ultra-friendly to all. It's also a huge carnival, creating the biggest festival atmosphere in sports!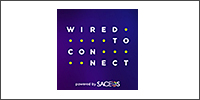 Back in 2017 we made a promise to keep innovating and bring something different to the table each year.

This year's SMF2018 will be about questions and not about answers. We will be engaging speakers and content from different disciplines and ecosystems to connect the dots. The main concept of the forum is to provoke, to surprise and to inspire; and we aim to do so in a fun and interactive manner.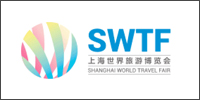 Shanghai World Travel Fair, the leading travel expo in China staged annually in Shanghai and co-hosted by Shanghai Municipal Tourism Administration and VNU Exhibitions Europe, is a vibrant must attend event showcasing a diverse range of destinations and industry sectors to China's most dynamic markets. It is a unique opportunity for the global travel trade to meet, network, negotiate and conduct business, plus an effective platform for consumer marketing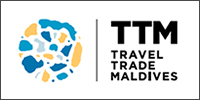 Travel Trade Maldives (TTM) is the platform that connects the travel trade community of the Maldives to the global network of travel agents easily and instantly. Staged annually in Maldives, TTM will be the leading global event for the luxury travel trade industry of Maldives. It will be a vibrant must attend business-to-business event presenting a diverse range of hoteliers to local & International travel professionals.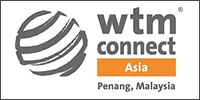 Taking place in Penang, Malaysia, WTM Connect Asia is the only event of its kind in the region, designed to help travel companies maximise their budget and time with a dedicated Hosted Buyer and networking format that focuses 100% on doing real business. The event will facilitate over 2,000 quality pre-scheduled meetings between pre-qualified Chinese, South East Asian and international travel buyers and suppliers of South East Asian and international travel product. The unique pod format allows for an exclusive one-to-one ratio closed community experience for exhibitors and Hosted Buyers who do business in and around South East Asia.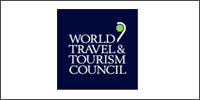 The World Travel & Tourism Council (WTTC) was formed in 1991 by a group of Travel & Tourism CEOs who felt that the sector's contribution to economies and job creation was not being recognised. Its objectives were to use empirical evidence to promote awareness of Travel & Tourism's economic contribution; to expand markets in harmony with the environment; and to reduce barriers to growth.

WTTC is the only global body that brings together all major players in the Travel & Tourism sector (airlines, hotels, cruise, car rental, travel agencies, tour operators, GDS, and technology), enabling them to speak with One Voice to governments and international bodies.