TTG India
The Leading Business Resource For India's Travel Trade and MICE Industry
TTG India is tailored to India's burgeoning market, with a dedicated pulse on its travel trade and MICE industry. This newest addition in TTG's series of leading business resource titles delivers incisive editorials and geographically tailored intelligence analysis on India's domestic, inbound and outbound developments to travel trade professionals across the country.
The TTG India portfolio of integrated online products includes: the bi-annual digital newspaper, and the online news portal www.ttgindia.travel.
TTG India Print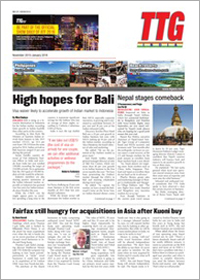 Delivered in print form to more than 12,540 subscribers bi-annually, this newspaper offers in-depth, incisive surveillance on news, trends, and developments in the India travel trade and MICE industry.
TTG India DIGITAL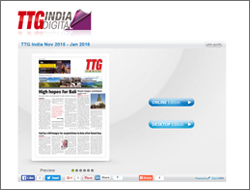 TTG India DIGITAL is the e-version of print publication TTG India, that allows reading in online, mobile and desktop formats. This digital complement to TTG India is distributed beyond India to travel trade professionals worldwide.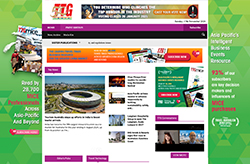 www.ttgindia.travel is the online news portal of TTG India. The site offers on-demand access to a wealth of travel industry information and resources on India, anytime, 24/7.