TTG China
The Leading Travel Trade Business Resource For The Greater China Market
TTG China is dedicated to the unique dynamics of the travel trade industry in the Greater China market. Delivered in simplified Chinese, this leading industry business resource is highly regarded by the region's travel trade professionals for its incisive editorials and geographically tailored intelligence analysis on domestic, inbound and outbound developments.
The TTG China portfolio of integrated print and online products includes: the monthly print newspaper and its digital complement, the TTG China e-Daily email bulletin and the online news portal www.ttgchina.com.

TTG China Print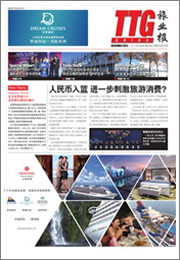 Delivered in print form to 14,000 subscribers monthly, this newspaper offers in-depth, incisive surveillance on news, trends, and developments in the Greater China travel trade industry.
TTG China DIGITAL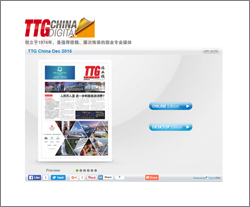 TTG China DIGITAL is the e-version of print publication TTG China, that allows reading in online, mobile and desktop formats.
TTG China e-Daily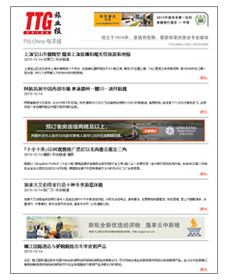 The TTG China e-Daily is an email bulletin containing bite-size highlights of breaking travel trade news in the Greater China market. It is sent every weekday to the inboxes of industry professionals in these countries.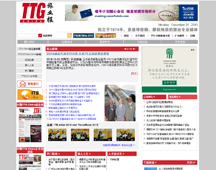 www.ttgchina.com is the online news portal of TTG China. The site offers on-demand access to a wealth of travel industry information and resources on the Greater China market, anytime, 24/7.
TTG China Travel Awards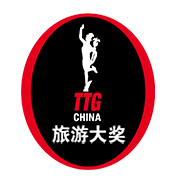 The TTG China Travel Awards has been recognising the best of Greater China's travel industry since 2008. This prestigious annual event honours stellar Travel Suppliers across Airlines, Hotels & Resorts, Serviced Residences and Travel Services segments in the region.
This TTG Travel Trade Publishing event is proudly organised by TTG China, with the support of TTG-BTmice China, TTG Asia, TTG India, TTGmice, TTGassociations and TTG Asia Luxury