TTGmice
Asia-Pacific's Intelligent Business Events Resource
TTGmice is dedicated to delivering pertinent insights on Asia-Pacific's business events developments. Its award-winning editorial and intelligence analysis makes this leading business resource a key read by business events professionals across diverse industry sectors throughout the region.
The TTGmice portfolio of integrated print and online products includes: the monthly print magazine and its digital complement, the TTGmice e-News email bulletin, the online news portal www.ttgmice.com, and the TTGmice Planner - an annual directory of Asia-Pacific MICE product and service suppliers.

TTGmice Print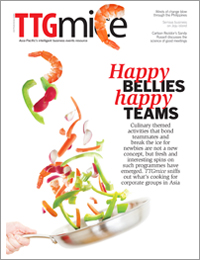 Delivered in print form to 13,500 subscribers monthly, this magazine offers in-depth, incisive surveillance on news, trends, and developments in the Asia-Pacific MICE industry.
TTGmice DIGITAL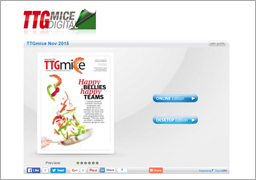 TTGmice DIGITAL is the e-version of print publication TTGmice, that allows reading in online and desktop formats. This digital complement to TTGmice is distributed beyond Asia-Pacific to MICE professionals across diverse industry sectors worldwide.
TTGmice e-News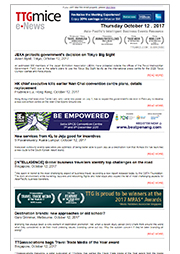 The TTGmice e-News is an email bulletin containing bite-size highlights of the latest Asia-Pacific MICE news. It is sent twice a week to the inboxes of industry professionals across the region and beyond.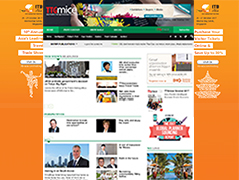 www.ttgmice.com is the online news portal of TTGmice. The site offers on-demand access to a wealth of Asia-Pacific MICE industry information and resources, anytime, 24/7.
TTGmice Planner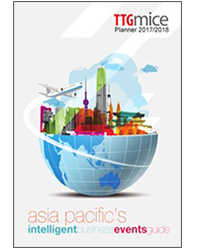 TTGmice Planner is an annual directory of Asia-Pacific MICE product and service suppliers. Released every October, it is the region's intelligent business events guide for MICE organisers and planners.